We Build Our Reputation Everyday.
Let us show you what
we can do.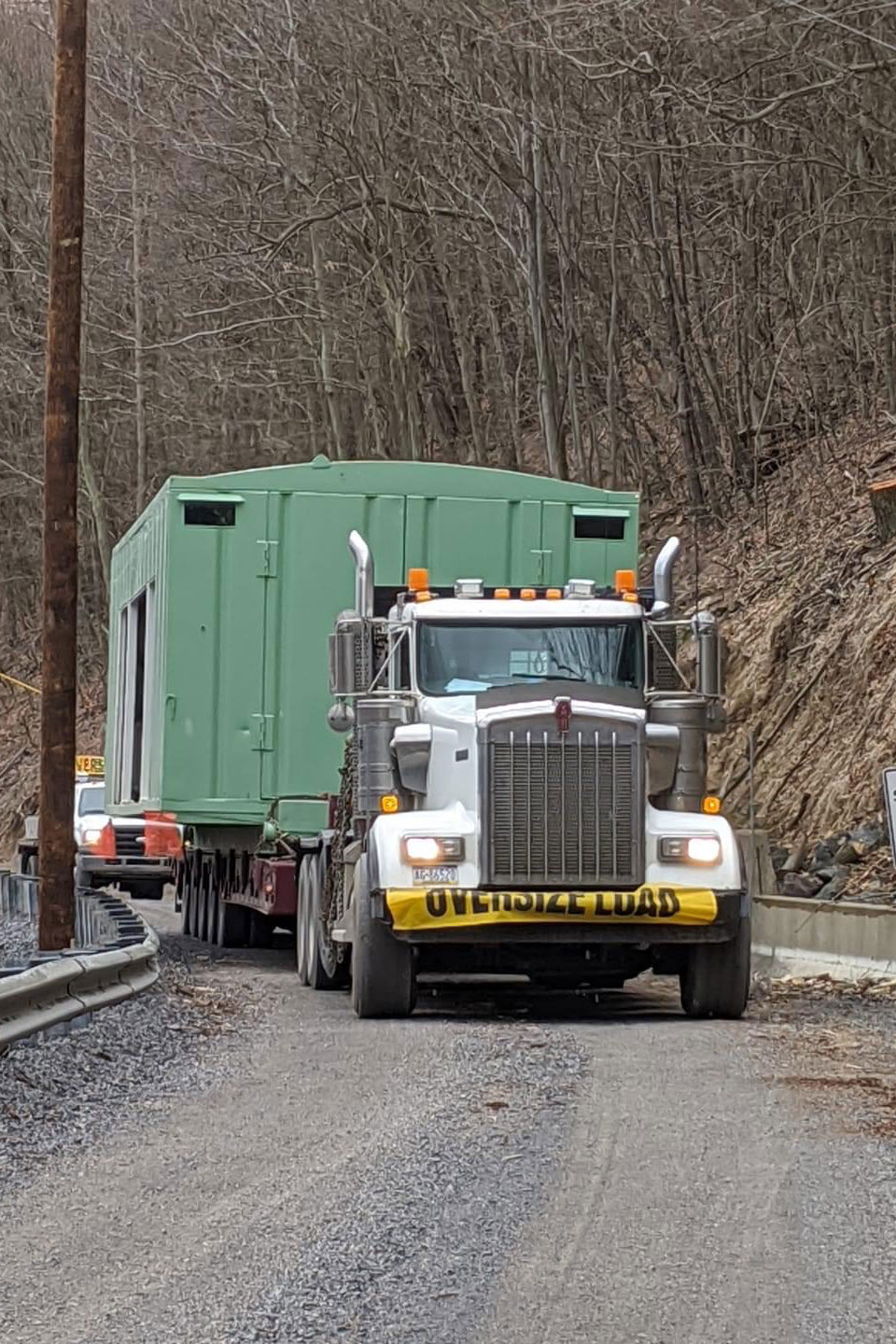 Since 2016, West Penn has moved materials and machinery for our pipelines, well site construction, and frac tank rental business. In 2019, the hauling branch quickly positioned itself to become a reliable resource for the entire oilfield industry by becoming West Penn Heavy Haul.
West Penn Heavy Haul has grown into a market leader by partnering with customers. We haul and deliver heavy machinery, tools, and supplies safely and efficiently through a full fleet of trucks and rig moving services.
Our fleet:
Winch tractors
Heavy-duty 4 & 5 axle oilfield lowboy trailers
Kenworth C500 Twin Steer, Rig up Tandems
Pole trucks
110-ton Manitowoc crawler cranes
624K and 644K John Deere wheel loader
Komatsu WA320PZ-6 wheel loader
West Penn Heavy Haul serves the entire state of Pennsylvania, with locations in Shelocta and Williamsport. We also serve Eastern Ohio and Northern West Virginia. No move is too small or large. We can handle 25 miles or 500. Additionally, West Penn Heavy Haul logistics experts can coordinate and implement a customized moving plan for all your oversized loads cost-effectively. The Heavy Haul seasoned team then carries out that plan regardless of weather, and overall types of topography. No terrain is too challenging.
Trust us to deliver a cost-effective, single-source approach to the coordination of logistics and transportation associated with drilling rig moves, including assisting with the timely transportation of spare parts, rolling stock and related equipment.
Not just servicing one industry
While specializing in hauling for the oilfield industry, West Penn Heavy Haul has been trusted to handle critical moves for other types of businesses and industries. During the pandemic, we were called on by a college that needed camp housing delivered to campus for quarantine quarters.
We have successfully moved materials and equipment for a variety of customers from the oilfields, natural gas fields, industrial market, commercial arena, and educational institutions. Some of the biggest names in the oilfield industry have trusted us to transport their drilling rigs, piping, and other equipment.